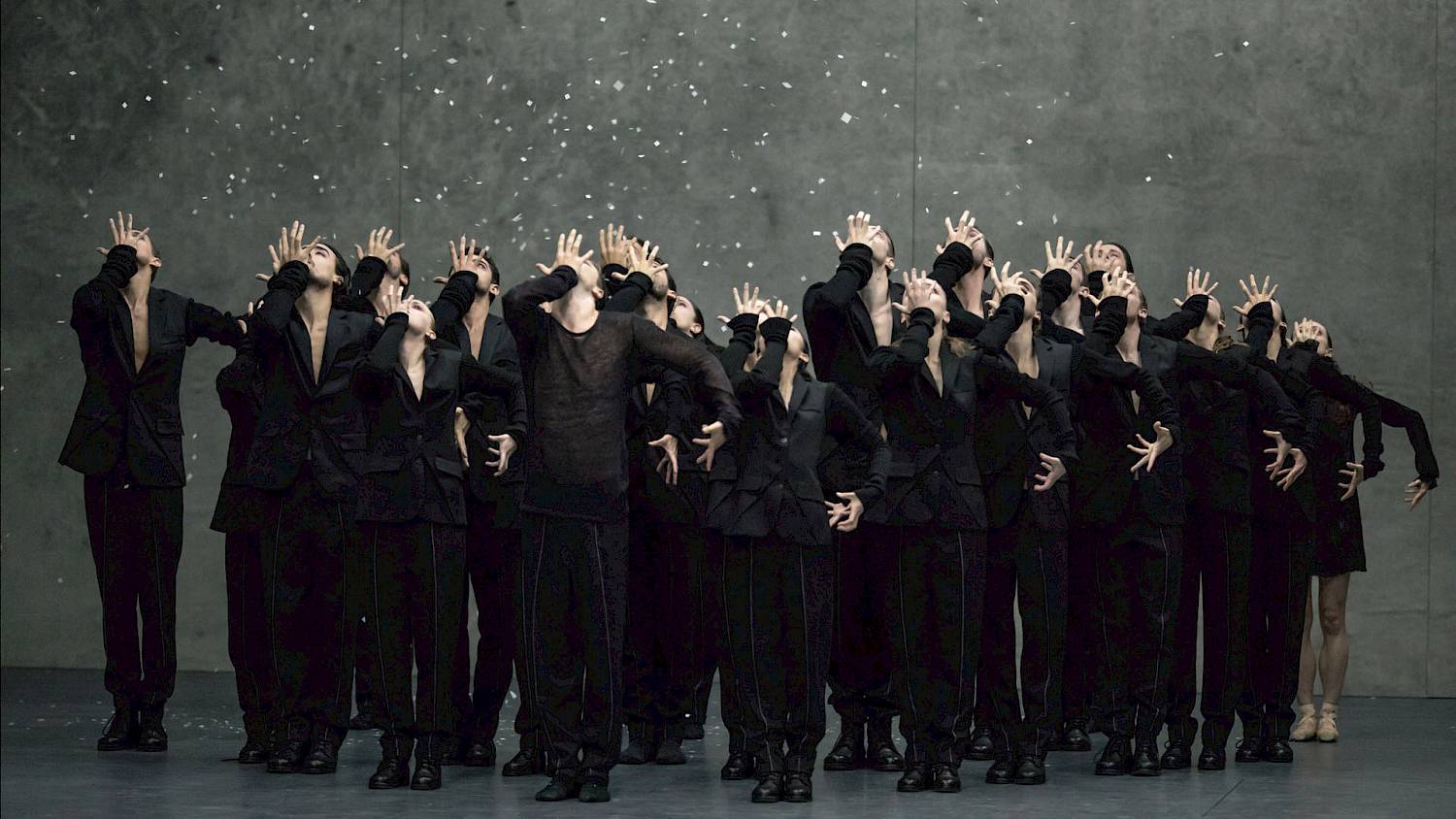 Agenda
The current situation may lead to changes in the annual programme. In accordance with the Opera House's protection concept, rehearsals in the ballet hall cannot be held at present. The modalities regarding registration, admission and placement will be communicated at short notice. Thank you for your understanding.
Events for all members
Wed 30 Sep 2020, 19.00 Uhr Stage rehearsal Dornröschen
Nov 2020, date follows, General Assembly
Thu 07 Jan 2021, 11.00 Uhr Stage rehearsal Balcão de Amor
In April 2021, Presentation of the programme 21/22
Wed 21 Apr 2021, 19.00 Uhr Stage rehearsal Walking Mad
Fri 18 Jun 2021, Award ceremony of the Dance Price 20/21
Date follows, Season End Party
Events for Benefactors and Supporters
Fri 09 Oct 2020, 11.00 Uhr Final rehearsal Dornröschen
Fri 15 Jan 2021, 11.00 Uhr Final rehearsal Balcão de Amor
Fri 30 Apr 2021, 11.00 Uhr Final rehearsal Walking Mad
Benefactors can attend 1 dress rehearsal, Supporters 2 dress rehearsals. An advance notice will follow by email.
Events for Donors and Principal Patrons
In addition to all the above-mentioned events, a stage rehearsal can be arranged as desired. As soon as events in the ballet hall are possible again, you will have the possibility to participate in a training and a rehearsal. You will also receive an invitation to an aperitif with the Intendanz.
In addition, Principal Patrons have the opportunity to conduct a personalized programme around a ballet performance in the Opera House with a maximum of 14 people. Appointments and arrangements will be coordinated with the Geschäftsstelle.
Donors and Principle Patrons enjoy a concierge service for all questions and requests regarding their ballet visit: O44 268 66 2O or Enable JavaScript to view protected content..