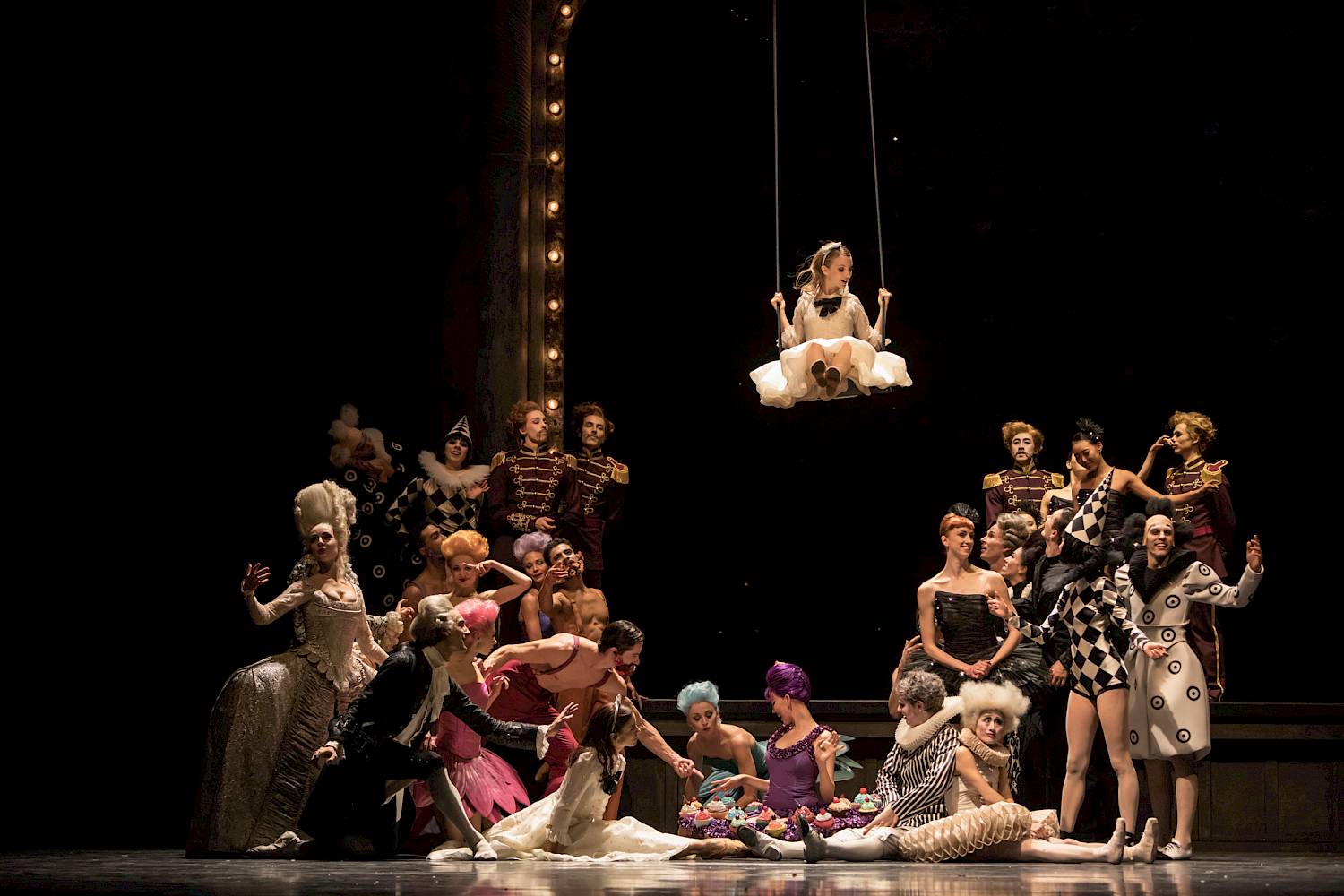 Agenda
Date of the exclusive advance sale
The exclusive advance sale for members of the Freunde des Balletts Zürich starts on Saturday, the 10th of June 2023. You can order and purchase your tickets directly at the box office as well as by telephone and online. You will receive your personal web login by e-mail shortly beforehand.
Note: Exceptions are AMAG public performances. These go on sale one month in advance.
If you would like to receive further information from the Opernhaus Zürich, please subscribe to the newsletter here.
Information about the two Ring Cycles in May 2024
Cycle-tickets go on sale regularly. Therefore, the members of the Freunde des Balletts Zürich can book their tickets as from the 10th of June 2023 (exclusive advance sale). Members of the higher categories Donator:in and Mäzen:in can now place their ticket requests via order form you received from the Friends-office. If you need any assistance, please do not hesitate to get in touch with us.  
Events for all members
Stage rehearsal Nachtträume
Mon 26 Sep 2022, 12.00
Backstage guided tour ballet Nachtträume
Fri 28 Oct 2022, 16.30
General Assembly and get-together
Sun 27 Nov 2022, 13.00
Stage rehearsal On the Move
Tue 10 Jan 2023, 19.00
Backstage guided tour ballet On the Move
Sat 21 Jan 2023, 16.30
overdress! The Costume Party
Saturday, March 11, 2023, 8.30 p.m
Exclusive Season programm presentation 23/24
Wed 15 Mar 2023, in the evening, at Kreuzplatz
Stage rehearsal The Cellist
Wed 19 Apr 2023, 19.00
Backstage guided tour ballet The Cellist
Sat 20 May 2023, 16.30
Season End Party and Dance Prize 22/23 of the Friends of Ballet Zürich
Fri 23 Jun 2023

Events for Benefactors and Supporters
Final rehearsal Nachtträume
Do 29 Sep 2022, 10.30 am
Final rehearsal On the Move
Fr 13 Jan 2023, 11.00 am
Final rehearsal The Cellist
Sa 29 Apr 2023, 11.00 am
Benefactors can attend 1 dress rehearsal, supporters 2 dress rehearsals. 
Training, rehearsal, lunch
Sat 8 Oct 2022, 10.00 am
Ballet Training
Sat 4 February 2023, 10.00 a.m.
Training, rehearsal, lunch
Sat 13 May 2023, 10.00 a.m.
Benefactors may attend the ballet training, supporters may additionally attend one of the two Training, Rehearsal, Lunch.
As from the category supporters you are kindly invited to join the Season Opening Party.
Season Opening Party
Thu 24 Aug 2023, 18.00 pm

Events for Donors and Principal Patrons
In addition to the above occasions, you can attend a stage rehearsal as desired. Furthermore, you will have the opportunity to attend a training session and a rehearsal. You will also receive an invitation to an aperitif with the artistic director. Patrons also have the opportunity to organize a personalized social program around a ballet performance at the Opera House with a maximum of 14 people. Dates and arrangements are coordinated with the office. Donors and patrons enjoy a concierge service for all questions and requests regarding their ballet visit: +41 44 268 66 20 or .