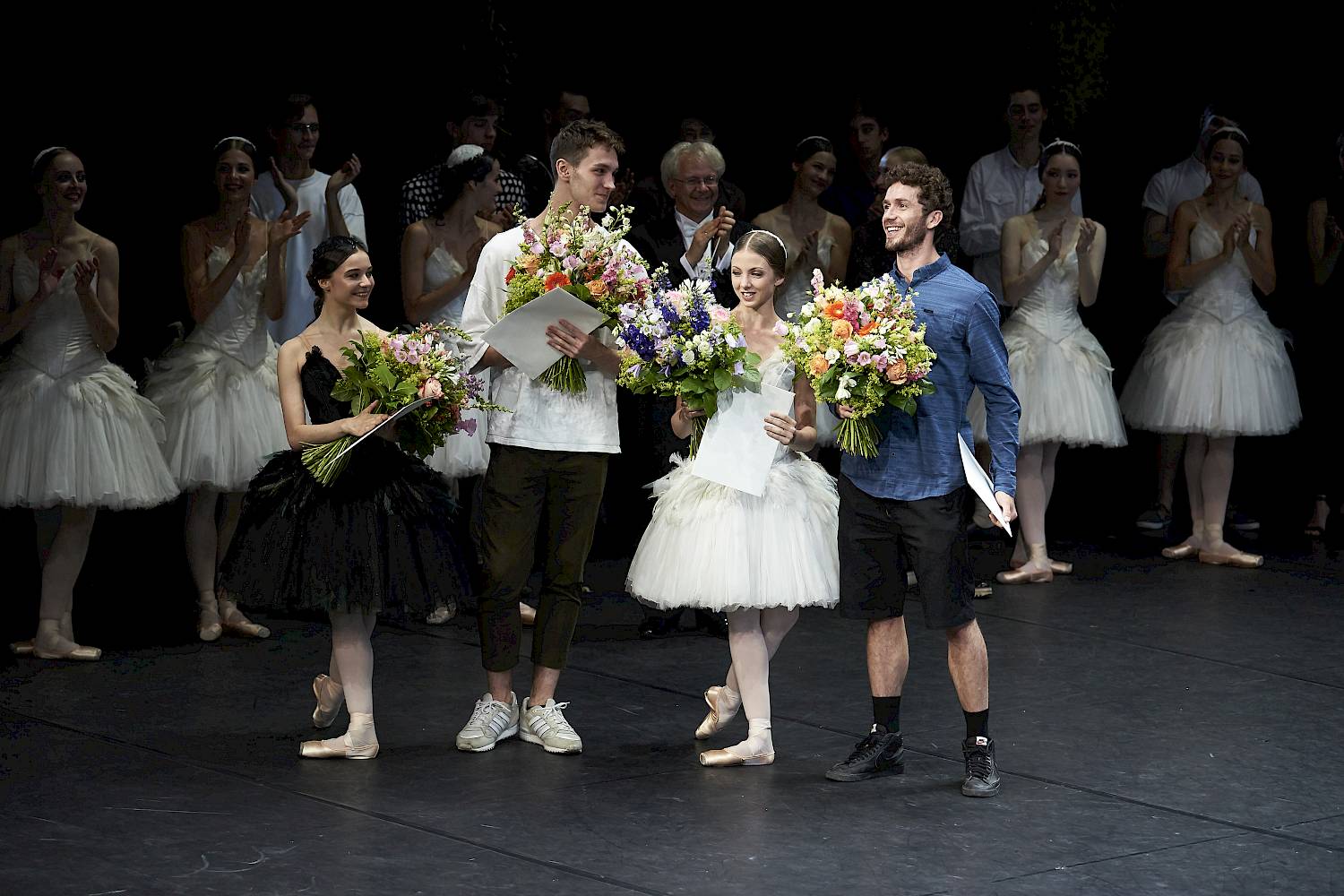 Dance prize
For the seventh time the Friends of Ballett Zürich are awarding the Dance Prize, thus expressing their appreciation and recognition of the overall performance of the Ballett Zürich and Junior Ballet dancers. Through the numerous training, rehearsal and performance visits that the Circle of Friends can offer its members, ballet lovers gain a deeper insight into the artistic work of the dancers. Based on these impressions, ballet lovers have the opportunity to nominate their favorites from the company as well as from the Junior Ballet. The Dance Prize is an audience prize and the ballet lovers decide on the basis of personally chosen criteria such as charisma, stage presence and technical ability whom they give their vote. The Dance Prize of the Friends of Ballett Zürich is endowed with prize money thanks to a private sponsor.
Emma Antrobus and Cohen Aitchison-Dugas, last year's winners in the Junior Ballet category, describe what the award means to them.
Emma: «Being awarded this prize meant so much to me, it gave me the validation that the hard work and sacrifice was paying off. I feel so privileged to have been given this prize from the Ballet Friends as their ongoing support encourages me to fulfill my potential in such a loving and incredibly talented environment.»
Cohen: «Being awarded the friends of ballet dance prize was an incredible honour. After two years in the junior ballet and on my way to the main company, it made me feel like my work had been validated, that I was appreciated by the community and that I really do belong here.»
The award ceremony will take place on Thursday, 27 June 2019, following Romeo und Julia, the last performance of Ballett Zürich.