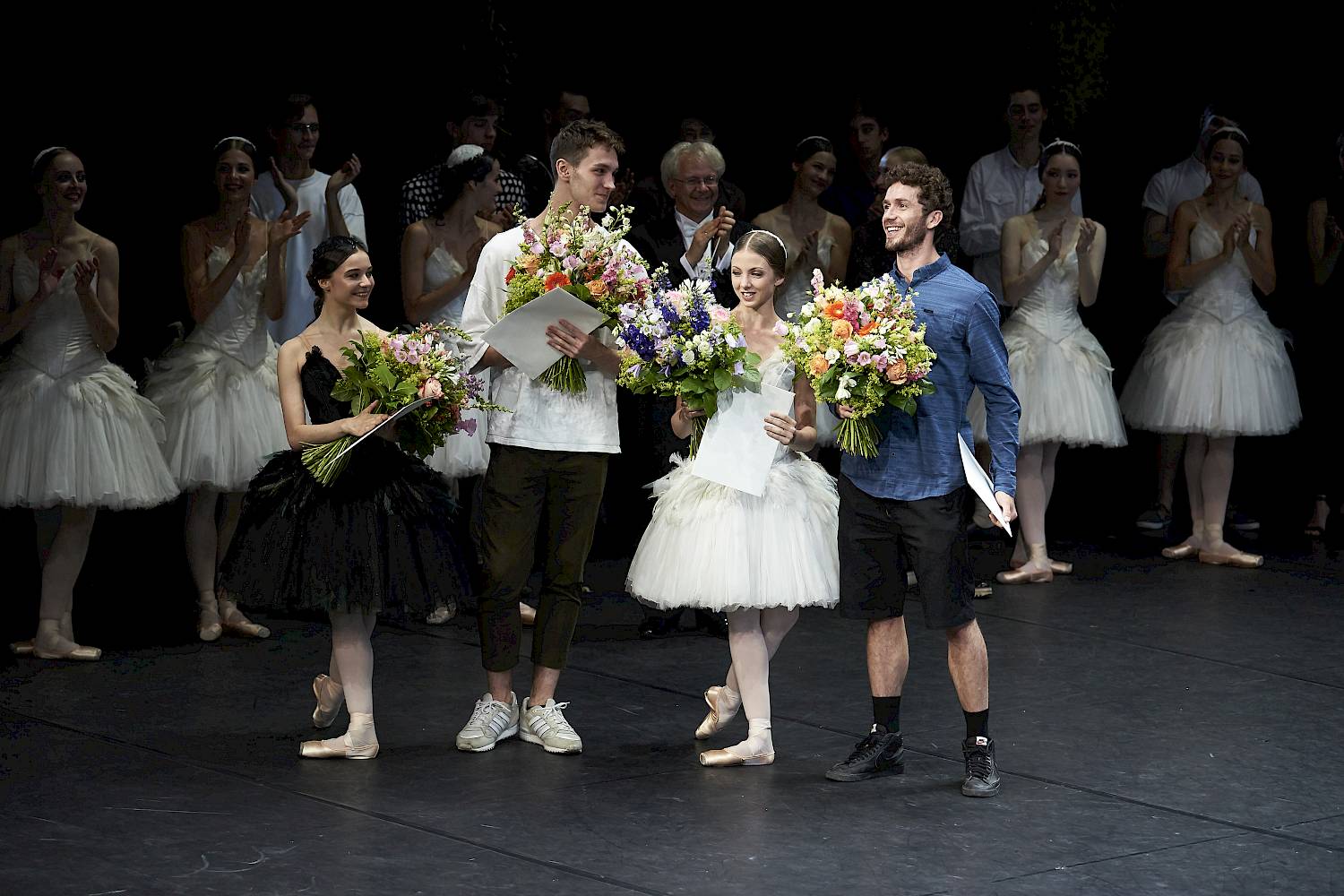 Dance prize
For five years the friends of the Ballett Zürich have been awarding the dance prize, expressing their appreciation and recognition of the total performance of the dancers of the Ballett Zürich and the Junior Ballet.
Through the numerous training, rehearsals and introductory matinees, which the friends can offer to their members, ballet lovers get an in-depth insight into the artistic work of the dancers. Based on these impressions the ballet friends have the opportunity to nominate two favorites from the company and from the junior ballet. There are no requirements for assessment. The dance prize is a public prize and the ballet lovers decide on the basis of personally chosen criteria such as broadcast, stage presence and technical skills, to which they give their voice. The biographies of the dancers of the Ballett Zürich can be found here (in German). The dance prize of the Friends of the Ballet Zürich is endowed with a prize money thanks to a private sponsor.

The awarding of the dance prize 17/18 has taken place on Saturday, 23rd of June 2018, following Schwanensee, the last performance of the Ballett Zürich. The winners are Michelle Willems (Compagnie), Emma Antrobus (Junior Ballet), William Moore (Compagnie), and Cohen Aitchison-Dugas. Congratulations!
The rules for the dance price can be found here (in German).